Uncategorized
The Only Way to See Positives in Obama's Economy is to Kill Expectations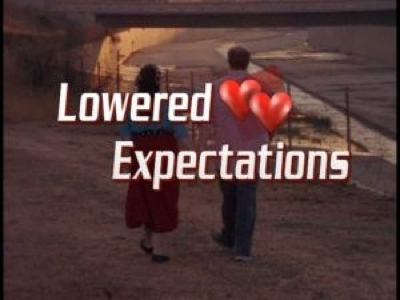 With today's jobs report indicating an increase in unemployment to 8.3%, the Obama campaign is sure to draw attention away from the number 8.3 and instead focus on the number of jobs created, 163,000.
It will be celebrated as progress, a step in the right direction, and proof that the private sector is doing fine.
But the only way anyone can possibly believe that is to have been barraged for four years of repeatedly lowered expectations.
Jonathan Collegio of American Crossroads writes:
In short: It is impossible to celebrate 163,000 new jobs as an accomplishment three years into a recovery – unless you have lowered expectations to the point that you do not expect to get folks back to work. Today's jobs report only exceeds expectations if the president has exceedingly low expectations for America.
Proof of that can be found in the President's own words.  Surely he had higher expectations when George W. Bush was in office, based on this statement criticizing the number of jobs created in a 2004 report.  Then Senator Barack Obama blasted President Bush on the state of the economy in a radio address to fellow Democrats:
"For the past few weeks, President Bush and members of his administration have traveled the nation to celebrate recent improved economic statistics. Well, I've been traveling too, all over this large and diverse state. In cities and suburbs, downstate and upstate, I've heard from people who say it's way too early to claim victory when it comes to our economy," Obama says in the Democrats' radio address from June 26, 2004.
"After three dismal years of job-loss, we all welcome encouraging statistics," Obama acknowledges in the 2004 address. "But for most Americans, the health of our economy is measured in a different and more personal way: If I lose my job, where will I find one that pays as well and offers real benefits? Can I afford health-care coverage on my own, or the cost of sending my children to college? Will I ever be able to save and retire with dignity and security? These are the questions I hear hardworking people asking. For them, the basic rewards of a middle-class life, rewards that we once took for granted, have become an elusive dream."
The numbers Obama blasted?  310,000 jobs created, and 5.6% unemployment.  Somebody should be making a campaign video right now with those very same words, referring to today's economic outlook under the President.
Collegio is correct, the only way anyone can look at the economic reports coming out of the Obama administration and see a positive outlook, is to have bought the lowered expectations.
We need a President who will raise Americans expectations, not lower them to make himself look better.