Should you need any further proof that the Obama/Sharpton/Clinton-supported Black Lives Matter movement is more about hatred of police officers than it is about actual 'black lives,' this is it.
Retired NYPD officer and current radio talk show host, John Cardillo, reported that protesters were at the scene of the hospital where officer Officer Randolph Holder would succumb to being shot in the line of duty.
Getting really disturbing info from cops at Harlem Hospital that residents, some ID'ing as #BlackLivesMatter, are celebrating cop's death.

— John Cardillo (@johncardillo) October 21, 2015
Cardillo was at the hospital and earlier reports show that information he was relaying from police officer's at the scene was accurate. But why would Black Lives Matter activists cheer the killing of an immigrant officer who is … black?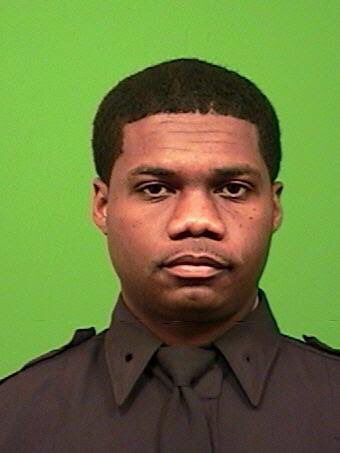 The answer?  They hate police officers, plain and simple.  Does Holder's life not matter?
In December, a Daily Beast reporter made similar claims when two NYPD officers, Rafael Ramos and Wenjian Liu, were executed. Via Liberty Unyielding:
[T]he scene outside Woodhull Hospital wasn't entirely supportive. "You're a bunch of killers," a passerby told cops standing sentry there, according to one police source. And short distance from the crime scene — where a crowd was backed up by the police tape — a few members of the crowd repeated "f*ck the cops" within earshot of a Daily Beast reporter. One 30-year-old local who gave his first name only as Carlos, didn't hear the fatal gunfire but saw the hysteria aftewards and walked to the police tape. "A lot of people were clapping and laughing," he said. "Some were saying, 'They deserved it,' and another was shouting at the cops, 'Serves them right because you mistreat people!'" he said.
Cardillo didn't mince words, placing the blame for Black Lives Matter's hatred of police officers squarely on the shoulders of a select few.
#BlackLivesMatter caused this. @BilldeBlasio caused this. Al Sharpton caused this. And Barack Obama caused this. I'm sick of it. — John Cardillo (@johncardillo) October 21, 2015
The executions of Liu and Ramos led NYPD officers to turn their backs on Mayor de Blasio multiple times when he tried to pay respects to the fallen.