Uncategorized
President Obama Will Consider Executive Order to Get Indiana Back in the NCAA Tournament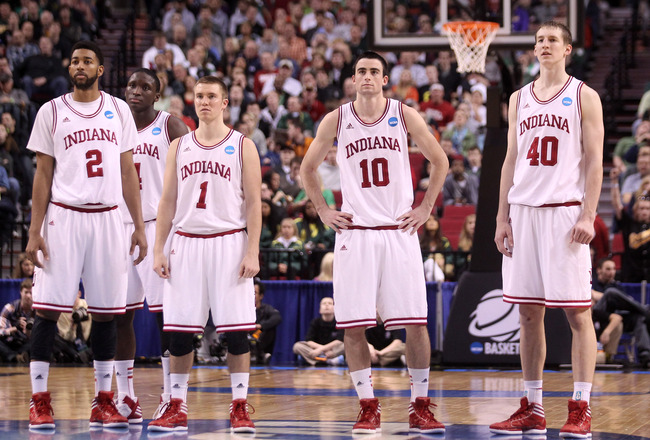 His NCAA bracket a bust, President Obama believes he has a solution that will help salvage his predictions and his pride – Executive orders.
Having recently used the power of the executive order to further his gun control agenda, the President believes it can be used for other major policy issues as well.  The first item on the agenda?  Getting his pick for the NCAA men's basketball championship back in the tournament.
The President explained, "Getting the Indiana Hoosiers back in the tournament is not just a victory for any one party – it's a victory for the American people."
Recent polling seems to suggest otherwise, with 99 percent of all non-Hoosier Americans opposed to the tactic.
Undeterred, the President said, "Let me be clear.  The NCAA Bracket Redistribution Executive Order of 2013 does not promote a lack of respect for the Wichita States, or the Louisvilles, who have earned their way into the Final Four.  It is about a redistribution of success.  And, quite frankly, it is about damage control for my ego."
Republicans meanwhile have expressed outrage at the thought of using such controversial tactics for a basketball tournament.
House Speaker John Boehner stated, "Never before has such a monumental change to our office pools been carried out without the support of both parties.  We're talking about the fundamental overhaul of a multi-billion dollar industry."
Echoing other Republican sentiments concerning process over policy, Boehner became emotional, angrily asking his colleagues, "Have you even read the executive order?  Hell no, you haven't!"
Despite his opposition, Boehner hinted at a willingness to discuss a change of vote if certain elements of the bill were removed.
"If say, the bill replaces the term "Hoosier" with "Buckeye," I would consider supporting the President's efforts," said the U.S. Rep. from Ohio's 8th congressional district.
Meanwhile, the college basketball world was still trying to get a handle on the latest executive order, which like his Obamacare legislation, weighed in at roughly 2,700 pages.  Syracuse coach Jim Boeheim seemed confused about a process that could eliminate his team from the tournament.
"2,700 pages?  Seriously?  This isn't Harvard.  This is New York.  We're not much for reading things in the first place."
Hall of Fame commentator Dick Vitale expressed ambivalence toward the controversy saying, "I don't care, I finally have the Dukies in the Final Four baby!"
Democrats countered the controversy with their own points of support.  House Minority Leader Nancy Pelosi urged members of her party to support the President's use of discretionary power.
"We have to allow the President full use of his executive powers first, so you can find out who's in the Final Four later," she said.
Democrat Senator Harry Reid used a more controversial approach to drum up support for NCAA reform.
"Men, when they lose teams from their bracket, tend to become abusive," said Reid.
In the end however, the President brushed aside any criticism.  When asked why he would push a tactic that a clear majority of American's oppose, Obama said, "Let me be clear.  The American people voted for hope and change.  Twice.  Anyone who picked Indiana to win the tournament is hoping I will change it."
"Look," he said. "I lost the Olympics a couple of years ago.  I have no intention of losing to Jay Carney in the White House pool. I believe the American people want me to do whatever it takes to reform the NCAA tournament.  Executive orders.  Reconciliation. Recess appointments to the Final Four.  Whatever it takes."
Plus, it would look better with ESPN hyping my picks all week long."
He concluded, "Indiana, our Indiana!"