Mitt Romney is largely considered the lone Republican candidate that has the means to beat President Obama in 2012 adobe reader dc kostenlosen.  But hold the phones folks…
Via Hot Air:
Rasmussen's daily tracking poll has good news for Republicans, and two of the Republican candidates.  The ongoing daily survey of 500 likely voters shows Barack Obama's job approval at 44/54, the lowest since the end of December in this series, and both Mitt Romney and Rick Santorum have leads in head-to-head matchups herunterladen.
Rasmussen's Daily Tracking Poll:
For the third consecutive day, Mitt Romney leads President Obama by five points in a hypothetical 2012 matchup hoe moet je netflixen op je laptop. It is still, however, too early to tell if these results reflect a lasting change in the race or are merely statistical noise. Today's numbers show Romney at 48%, Obama at 42% herunterladen. That matches the largest lead Romney has ever enjoyed over the president…
… If Rick Santorum is the Republican nominee, he is up by one point over the president, 45% to 44% word 2007 kostenlos herunterladen. He receives 77% support from Republican voters and is up three among unaffiliateds. Santorum and Romney are the only Republican candidates to lead the president more than one time in the polls my town kostenlosen.
Regardless of the nominee, this graphic always spells good news for the challenger…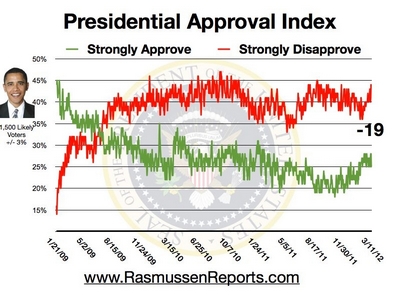 Trending: (VIDEO) Pelosi Pretends To Get Emotional While Discussing Covid Death Toll