Corruption
New York
Just Another Day In NY Politics – Democrat Assemblyman, Four Others to Face Federal Corruption Charges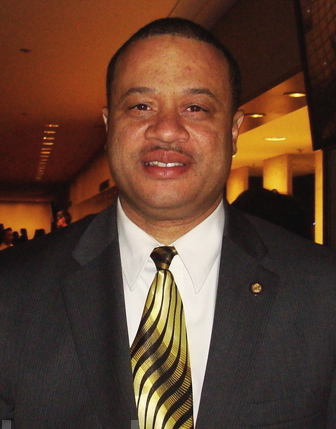 Ah, it seems like only yesterday we were reporting on New York politicians being arrested for corruption and bribery.  I exaggerate of course.
It was a full 48 hours ago.
Not to be outdone, Democrat Assemblyman Eric Stevenson, along with four others, including a government witness who also serves in the Assembly, are looking at federal bribery charges.
Via the Times Union:
Two days after Democratic state Sen. Malcolm Smith and five others were arrested in a bribery scandal, a Bronx Democratic Assemblyman and four others now face bribery charges.

Assemblyman Eric Stevenson will face charges from federal prosecutors for allegedly taking bribes in exchange for official acts, U.S. Attorney Preet Bharara said Thursday morning. A news conference detailing the charges is planned for noon.

In a news release, Bharara said Stevenson is accused of "drafting, proposing, and agreeing to enact legislation that would benefit the co-defendants' businesses."

"Two of the other defendants are also charged in connection with their payment of a bribe to another Assemblyman, who was actually cooperating with the Government at the time," the prosecutor said.

"The charges include conspiracy to deprive New York State and its citizens of Eric Stevenson's honest services, federal programs and Travel Act bribery conspiracy, federal programs bribery, and Travel Act bribery conspiracy."
The cooperating witness had already been charged in a sealed indictment with "multiple felonies".  Various other sources are speculating that the other Assemblyman is Nelson Castro (D) who is expected to resign.