Uncategorized
Independents Rally Around Romney/Ryan in Key Swing States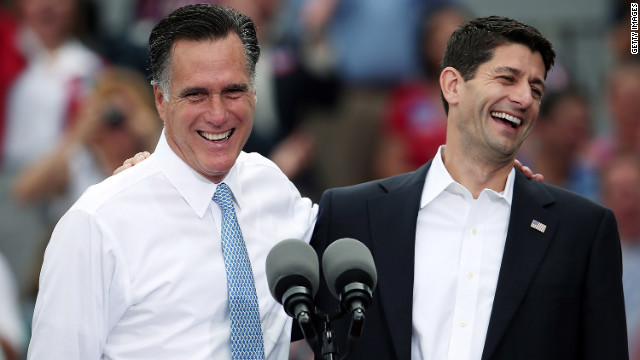 Had to laugh at this e-mail sent out by Daily Kos founder, Markos Moulitsas:
Rusty, Mitt Romney is at the breaking point:

Romney's allies in conservative Super PACs have spent over $100 million attacking President Obama, but the president has been resilient, retaining his lead in both national and swing state polls.
Republican political operatives are panicking over Romney's selection of Paul Ryan, who has given Romney virtually no bounce and has been widely panned in key states like Florida.
Unfortunately, that was received right after Romney's rapid response team released information regarding a poll conducted by Purple Strategies – a bipartisan polling company that prides itself on merging red and blue firms to create one purple entity.
Turns out, just about everything the Kos is selling is the exact opposite of reality.  But then, that's what makes them the liberal hacks they are.  Obama is not retaining his lead in swing states – Romney now leads in 3 of 4 key swing states (Ohio, Virginia, and Florida).
Amidst the bedwetting from the consultant class in DC over Romney/ Ryan taking on Obama and the Democrats on Medicare, a new independent, Purple Strategies poll conducted after Ryan's selection shows independents surging behind Romney/ Ryan.  

Full results and summary are below.  While Romney leads in 3 of 4 swing states, the MOST important of the poll's finding is this:

"By a 6-point margin, voters in these key swing states believe that Romney and Ryan are more likely 'to bring real change to Washington,' a margin that is +17 among independents"
The complete polling data has been uploaded below…