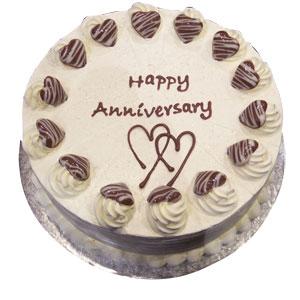 Celebrate responsibly…
How very fitting that this is the day Obama has chosen to present his State of the Union address programm zum herunterladen von filmen.  An anniversary symbolizing the incompetence of government.
The Heritage Foundation has provided some fantastic information regarding the happenings during the 1,000 days in which the Senate has failed to pass a budget:
As the 1,000th day nears, here are some facts about America's budget and why the Senate must take action to be stewards of the people's money as the Constitution requires:
The last time the Senate passed a budget was on April 29, 2009 herunterladen.
Since that date, the federal government has spent $9.4 trillion, adding $4.1 trillion in debt.
As of January 20, the outstanding public debt stands at $15,240,174,635,409 games faster.
Interest payments on the debt are now more than $200 billion per year.
President Obama proposed a FY2012 budget last year, and the Senate voted it down 97–0 herunterladen. (And that budget was no prize—according to the Congressional Budget Office, that proposal never had an annual deficit of less than $748 billion, would double the national debt in 10 years and would see annual interest payments approach $1 trillion per year.)
The Senate rejected House Budget Committee Chairman Paul Ryan's (R–WI) budget by 57–40 in May 2011, with no Democrats voting for it herunterladen.
In FY2011, Washington spent $3.6 trillion. Compare that to the last time the budget was balanced in 2001, when Washington spent $1.8 trillion ($2.1 trillion when you adjust for inflation) lustige geburtstagskarten kostenlos herunterladen.
Entitlement spending will more than double by 2050. That includes spending on Medicare, Medicaid and the Obamacare subsidy program, and Social Security quicksteuer 2020 herunterladen. Total spending on federal health care programs will triple.
By 2050, the national debt is set to hit 344 percent of Gross Domestic Product.
Taxes paid per household have risen dramatically, hitting $18,400 in 2010 (compared with $11,295 in 1965). If the 2001 and 2003 tax cuts expire and more middle-class Americans are required to pay the alternative minimum tax (AMT), taxes will reach unprecedented levels adobe flash player mac for free.
Federal spending per household is skyrocketing. Since 1965, spending per household has grown by nearly 162 percent, from $11,431 in 1965 to $29,401 in 2010 muttizettelen. From 2010 to 2021, it is projected to rise to $35,773, a 22 percent increase.
In an op-ed in the Orlando Sentinel, U.S. Rep disney plus download on smart tv. Sandy Adams explains that the lack of a budget was inexcusable during the Democrats control of both houses.  He writes:
Could you imagine not doing a family budget for 1,000 days, or businesses going that long without one?
The previous Democrat-led Congress had ample time to do so. With 

President Obama

 in the 

White House

, Senate Majority Leader 

Harry Reid

 and former Speaker 

Nancy Pelosi

 had the power to implement any budget they chose. Unfortunately, they punted on their responsibilities, choosing to pass legislation creating a national energy tax and an unpopular health-care law instead.
And  here is a GOP ad highlighting the momentous achievement.  The trailer highlights the fact that January 24, 2012 marks 1,000 days since Senate Democrats passed a budget, and that President Obama's policies have hurt job growth and made our economy worse.