New York
Flags to be Flown at Half-Staff for Trooper Amanda Anna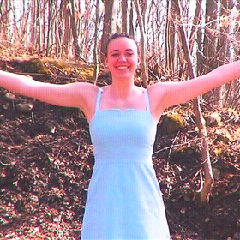 Governor Andrew M. Cuomo has directed that flags on state government buildings be flown at half-staff on Friday, June 1, in honor of New York State Trooper Amanda Anna, who died on May 26.
Governor Cuomo said, "On behalf of all New Yorkers, I mourn the loss of Trooper Amanda Anna. Trooper Anna risked her life every day to protect New Yorkers and died while serving the people of our state. We will honor her service and remember her devotion to New York. I send my deepest sympathies to her family, friends, and colleagues at the State Police."
Trooper Anna died as a result of injuries sustained from a car accident while on duty in Oswego County. Her funeral will take place on Friday.
A report from WSYR:
Along the quiet shores in the lakefront village of Fair Haven is a tight knit community, burdened by sadness and grief after the loss of State Trooper Amanda Anna.
Amanda's mother Florence Wallace told NewsChannel 9, "If she had any place in the world she wanted to be, it was Fair Haven. She just took great pride in being a part of this community."
Frank and Florence Wallace describe their daughter as a hometown girl with the spirit of an angel that touched the heart of anyone who crossed her path.
"She was joyous, she knew the Lord, she loved the Lord and she loved everyone she ever met," Florence said.
A love that would bring people from all over the state to honor her memory, just days after she was killed. The six year veteran was assigned to the Hastings Barracks in Oswego County – an area that will likely never be the same.
"We realize she had a big impact on the community where she worked and truly our eyes have been open. She touched bases we weren't even aware of," said Amanda's dad, Frank.
And even in her tragic death, she's still giving life to others by donating her organs to people across the nation.
Another New York hero indeed…