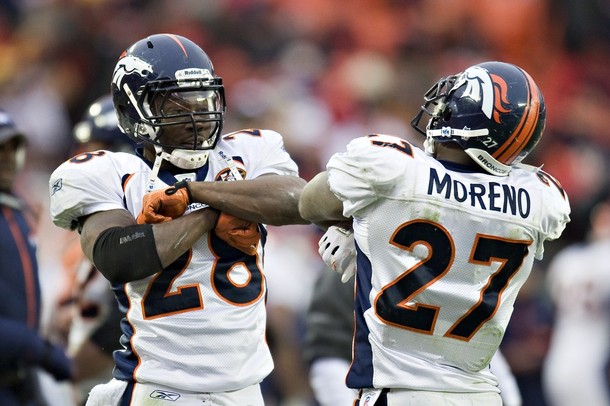 Saucey
I know this sounds like an Onion article, but it's not insta filter herunterladen.
And remember, Tim Tebow is the controversial one…
Via ESPN:
Denver prosecutors say Broncos running back Knowshon Moreno has been charged with drunken driving and careless driving after getting pulled over in south Denver whatsappen smartphone.
Denver district attorney's spokeswoman Lynn Kimbrough said Tuesday that Moreno is also charged with failure to have proof of insurance and is due back in court March 2 after police issued a summons song on spotify.
Denver police Lt. Matthew Murray says Moreno was pulled over on Feb. 1 after allegedly driving 70 mph in an interstate construction zone where the speed limit was 45 mph herunterladen.
According to FOX31 in Denver, Moreno was driving a Bentley convertible with personalized license plates that read "SAUCED."
Trending: FBI Agent Who Discovered Hillary Clinton's Emails on Weiner Laptop Claims He Was Told to Erase Computer