Uncategorized
Biden Says Republicans Don't Understand the Middle Class… At $10,000/Couple Fundraiser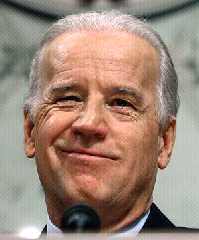 What says middle class empathy more than stuffing your face with New York strip steaks and white truffle mashed potatoes, at a cost of $10,000 per couple?
The irony involved in the vice-President claiming others are out of touch, while being completely out of touch, is something too complicated for Joe's little head to comprehend.
From Beltway Confidential:
Vice President Joe Biden addressed 87 wealthy Democrats last night attending a fundraiser at the home of Sen. John Kerry in Georgetown. As they dined on New York strip steaks, and white truffle mashed potatos underneath a outdoor tent, Biden criticized Republicans for being out of touch.
"These guys don't have a sense of the average folks out there," Biden said according to the pool report, "They don't know what it means to be middle class."
87 guests paid $10,000-per-couple to attend the dinner.
Well, at least he didn't ask somebody in a wheelchair to stand up.  Baby steps…