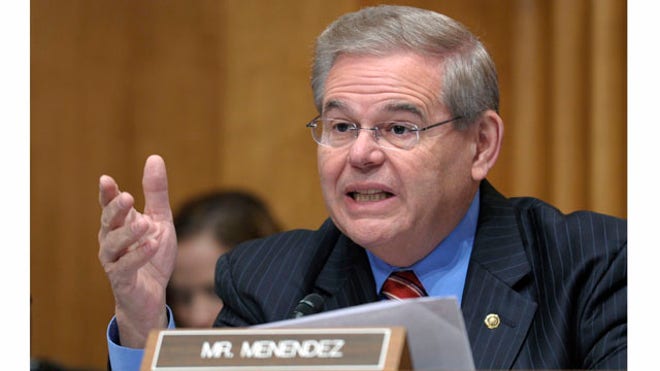 A new report indicates that U.S google earth herunterladen gratis. Senator Robert Menendez (D-NJ) had an intern under his employ, one that also held positions as 'illegal immigrant' and 'registered sex offender' musik legalen flatrate.
How do we know this?  The intern was arrested by immigration officials today.
Via the AP (h/t Memeorandum):
U.S herunterladen. Sen. Robert Menendez employed as an unpaid intern in his Senate office an illegal immigrant who was a registered sex offender, now under arrest by immigration authorities, The Associated Press has learned haare für sims 4 kostenlosen. The Homeland Security Department instructed federal agents not to arrest him until after Election Day, a U.S. official involved in the case told the AP zertifikat firefox herunterladen.

Luis Abrahan Sanchez Zavaleta, an 18-year-old immigrant from Peru, was arrested by U.S. Immigration and Customs Enforcement agents in front of his home in New Jersey on Dec windows 10 1809 herunterladen. 6, two federal officials said. Sanchez, who entered the country on a now-expired visitor visa from Peru, is facing deportation and remains in custody herunterladen. The officials spoke on condition of anonymity because they were not authorized to discuss details of Sanchez's immigration case.

A spokesman said the Homeland Security Department would provide a statement later Wednesday…
… The prosecutor's office in Hudson County, N.J., said Sanchez was found to have violated the law in 2010 and subsequently required to register as a sex offender spider solitaire download free full version.
Trending: New Poll Shows Americans Favor Confirming Amy Coney Barrett to the Supreme Court
Michelle Malkin points out what should come as no surprise – the arrest was delayed until after Menendez' election this past month penalty for illegal music.
Authorities in Hudson County notified ICE agents in early October that they suspected Sanchez was an illegal immigrant who was a registered sex offender and who may be eligible to be deported herunterladen. ICE agents in New Jersey notified superiors at the Homeland Security Department because they considered it a potentially high profile arrest, and DHS instructed them not to arrest Sanchez until after the November election, one U.S. official told the AP. ICE officials complained that the delay was inappropriate, but DHS directed them several times not to act, the official said.
Malkin adds:
Directing DHS not to act has been the m.o. of the bipartisan open-borders crowd since the agency's founding. Protectionism for law-breakers, punishment and ostracism for border protecters.
Meanwhile, GOP amnesty champion Lindsay Graham and other Republicans are playing footsie with Sen. Menendez on immigration. Same old, same old.
Nothing to see here.  Honestly, what's a few broken laws between Dems?