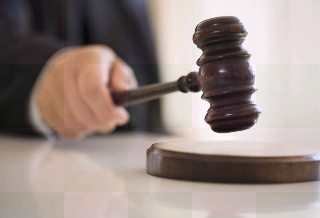 Fortunately, downloading child porn is still frowned upon.  Viewing it online does not constitute a crime however, in New York State.
Via MSNBC:
Viewing child pornography online isn't a crime, the New York Court of Appeals ruled Tuesday in the case of a college professor whose work computer was found to have stored more than a hundred illegal images in its Web cache.
The court dismissed one of the two counts of promoting a sexual performance of a child and one of the dozens of counts of possession of child pornography on which James D. Kent was convicted. The court upheld the other counts against Kent, an assistant professor of public administration at Marist College in Poughkeepsie, N.Y.
…
"Merely viewing Web images of child pornography does not, absent other proof, constitute either possession or procurement within the meaning of our Penal Law," Senior Judge Carmen Beauchamp Ciparick wrote for a majority of four of the six judges.
"Rather, some affirmative act is required (printing, saving, downloading, etc.) to show that defendant in fact exercised dominion and control over the images that were on his screen," Ciparick wrote. "To hold otherwise, would extend the reach of (state law) to conduct —viewing —that our Legislature has not deemed criminal."
In other words, "the purposeful viewing of child pornography on the internet is now legal in New York," Judge Victoria A. Graffeo wrote in one of two concurring opinions that agreed with the result but not with the majority's reasoning.
One can now freely surf the web for child pornography, as long as they do not print or save the images. 
To be fair, it doesn't appear that the judges ruling was incorrect regarding those charges.  Rather, the wording of the law is the culprit here.
Now, two Brooklyn lawmakers are seeking to change the law in New York, saying they will introduce a bill within the next few weeks that would prohibit "knowingly accessing" child pornography "with intent to view."
A day after the state's top court found that simply viewing child pornography wasn't a crime in New York, two legislators said Wednesday that they would soon introduce a measure to make it one.
…
Wednesday, two lawmakers from Brooklyn —Sen. Martin Golden, a Republican, and Assemblyman Joseph Lentol, a Democrat —said they planned to introduce a bill within the next few weeks that would prohibit "knowingly accessing" child pornography "with intent to view."
"Federal regulations are already in place to see that those who access child pornography face the stricter standards of the law," Golden told Reuters on Wednesday. "New York must adopt these same policies."
Let's hope they adopt those policies sooner rather than later.  It is clearly long overdue.
In the meantime, some are calling on state authorities to step in on any cases involving child porn until this issue can be resolved.
Patrick Trueman, president of the conservative institute Morality in Media and director of the Child Exploitation and Obscenity Section of the U.S. Justice Department during the Reagan administration, called on state authorities to take over all child pornography cases "until this opinion is overturned."
Until then, maybe the New Colossus adorning the Statue of Liberty should be amended to include the words, 'Give me your tired, your perverted…'.